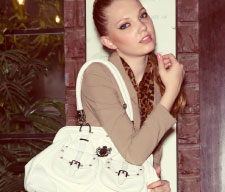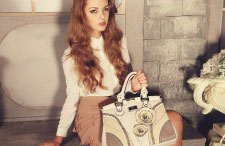 Bags & Luggage
At Ena Mill we seek out products that reflect great quality, style and value for our customers including top brand names like Antler, Revelation and Kipling. We also stock a great range of purses, wallets, shopping trolley bags and cabin cases. Spend time browsing this department and fall in love with our stunning collection of handbags and purses from top brand names or choose something from our large selection of fashion handbags and accessories. Our range includes stylish tote bags, party-ready clutch bags to finish off your outfit and practical shoulder bags for everyday use.

If you're going on you travels then find your ultimate travelling companion from our wide selection of luggage. You'll find cutting-edge lightweight luggage to really lift the load. You can choose from the leading luggage brands like Antler, Revelation, Carlton and Skyflite plus find those stylish extras too, like passport holders and leather luggage tags. If you're looking to travel light a member of our friendly and knowable staff will be happy to advise on which cabin case to choose from our extensive range.

We love our customers and that's why we make sure that we have the best brands at the best prices. We take pride in providing you great customer service so please buy in confidence, knowing that we will go out of our way to ensure you are satisfied with every aspect of our service to you.
We are constantly updating our website with the latest offers and products but cannot always guarantee to have every single item in stock, therefore if you are planning to visit Ena Mill to purchase a specific brand or item please call our customer services team to avoid any disappointment.
Call us on 01942 882 406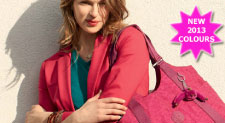 Suzy Smith
Skyflite London
Kipling
Kipling
Claudia Canova and Fiorelli
LYDC London
Revelation Black
Antler

Carlton

Claudia Canova

Dee Two

Kipling

Le Sac Noir

LYDC

Mischa

Nica

Odyssey Bags

Peter Leinhardt

Purdie Oak Travel

Revelation

Sky Flite Luggage

Suzy Smith

Trunki