The World's best loved Candle is now at Ena Mill
Welcome to the Yankee Candle department at Ena Mill...
It's our pleasure to be able to present a beautiful range of your favourite fragrances that can capture a moment in time & bring back all sorts of wonderful personal memories, whether it's a summer garden or a special holiday destination.
We've created a stunning display of candles with special offers galore and a huge choice of products on show. There's no doubt that Yankee Candles are popular, infact they produce over one million candles every week in their Massachusetts manufacturing plant and it's good to know they still take as much care to make sure every one is made with the same level of distinction and standards.
Best of all you can enjoy them knowing that you've also taken advantage of our very special prices.
Look out for our latest offers in store and available seven days a week.

We stock a massive range of Yankee Candles and receive deliveries every week. We often stock discontinued and retired fragrances that are not featured on the list below. Please like us on Facebook and follow us on Twitter for regular updates on our Yankee Candle department.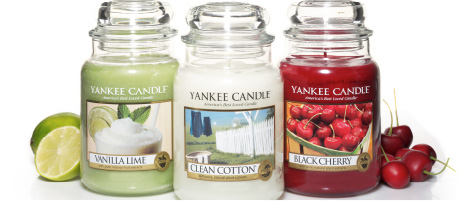 We are constantly updating our website with the latest offers and products but cannot always guarantee to have every single item in stock, therefore if you are planning to visit Ena Mill to purchase a specific brand or item please call our customer services team to avoid any disappointment.
Call us on 01942 882 406