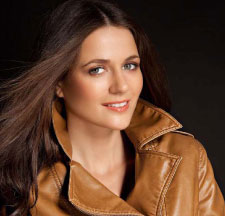 Ladieswear
At Ena Mill we love our customers and that's why we make sure that we have the best brands at the best prices. Our flagship Roman and Klass departments offer a huge selection of garments and you could spend hours just browsing these two departments alone. In total we have over 50 popular ladieswear brands so you're bound to find that perfect outfit for whatever the occasion and if you can't make your mind up – just ask a member of our friendly ladieswear team, between them they have many years experience in ladies fashion and they can help you make that all important decision – it's almost like having a personal shopper!
We stock sizes 8 – 30 and carry a great selection of ladies plus sizes in stock. New stock arrives every day and our team of merchandisers are on hand to get it straight out onto the shop floor so you can be sure to find the very latest fashions. Customer service is our number one priority so if you can't find a certain size or colour just ask a member of our team and wherever possible we will get it ordered in-stock for you.
We are constantly updating our website with the latest offers and products but cannot always guarantee to have every single item in stock, therefore if you are planning to visit Ena Mill to purchase a specific brand or item please call our customer services team to avoid any disappointment.
Call us on 01942 882 406
Autonomy
Alexara
Alice Collins
Amalina
Anna Rose
Annabelle
Bassini
Benbrook Clothing
Bonmarché
Bulldog Outdoor
Casamia
Charlotte Gold
Chums
Classics
CMD
Coldene
Cruz Clothing
David Oliver Fashions
Femme
Harry Hall
Hide Park Leather
Jenny Loyd
Just Elegance
Klass
M E Knitwear
Matchmakers
Outdoor Leisurewear
Regatta
Pretamoda
Preview
Reflections
Roman
Saira
Simon Jeffrey
The Clothing Outlet
Tigi-Wear
Tottie
Trespass
Wrapt London